Welcome to The Equalizer Wiki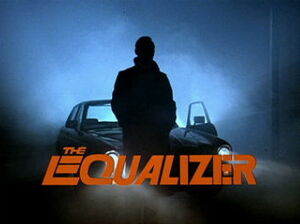 The Equalizer is a franchise that started with the 1985 series of the same name, starring Edward Woodward as central protagonist Robert McCall, an agent with a chequered past aiming to save those in need. Aided by a group of sometimes-mysterious contacts, some of whom dated back to his spying days, McCall traversed the streets of New York City, delivered justice upon bullies, corrupt police and politicians, hoodlums, mobsters, and more.
Since then, the TV series has sparked two box office hit movies in The Equalizer and The Equalizer 2 with Denzel Washington donning the cap as Robert McCall. In 2020, the franchise is set to return to its roots in TV with Queen Latifah executive producing and starring in the 2020 series as Robyn McCall, an agent with a mysterious past aiming to bring justice to society.
TV Series
(2020 – present)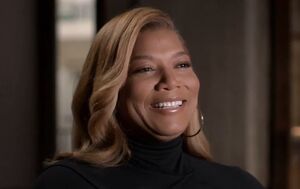 The Equalizer is back in 2020, coming to the silver screen in a brand-new TV show on CBS.
The show stars Queen Latifah as the central protagonist, Robyn McCall, a woman who helps others with her extensive skillset. No one knows about her background, but she is known as "The Equalizer" to the few she trusts and single mom to a teenage daughter to the rest. Her story is the pursuit of personal redemption.
The new show is coming in the 2020-21 TV season and is one not to be missed! Read more...



(September 18, 1985 – August 24, 1989)
The original 1985 series is the show that started it all and and remains a timeless classic. It has since spawned an entire franchise!
Films
The films have been box office hits and portrayed the franchise in a different light, with stunning special effects, cinematic set pieces, and enigmatic characters.
The Equalizer Wiki
The Equalizer Wiki is the encyclopedia on the CBS show The Equalizer, made by fans, for fans!. We are the place to go for all-things The Equalizer.
We are currently housing 92 articles, and 108 files.
Want to help out? Sign up for a free account and start editing today!
---
Community content is available under
CC-BY-SA
unless otherwise noted.